Remote IT Support Services in the US
Bluecube exists to make its clients' lives easier. We support our clients by being their whole IT department (or an extension of) so that their businesses are not limited by technology and their minds are not needlessly pre-occupied by IT. As a Microsoft Gold Partner and a Tier 1 Cloud Solutions Provider, Bluecube has a proven track record as a Managed Services Provider and helping businesses use technology to their greatest advantage.

With US offices in Boston, Chicago and New York, Bluecube can provide a complete spectrum of IT Support to clients located across the United States. This includes but is not limited to, the supply of IT equipment, the design, build and delivery of both cloud and hybrid IT solutions and individual strategic advice to enable clients to achieve their goals.
With the right IT infrastructure and support in place, downtime is minimized, security protection is increased, agility is boosted and competitive advantages are strengthened.
Bluecube are here for you whenever and wherever you need us.

Average Client Satisfaction Score
"…IT support on the level that we could have never anticipated"
Geraldine Pipping
The Brain Tumour Charity
"Bluecube are very responsive. We feel valued as a customer."
David Morris
The Workers' Education Association
"Bluecube's customer support is absolutely outstanding."
Liz Kent
Bishopsgate Financial
"Bluecube cares about its relationships with customers."
Shola Soyoye
IRRV



24/7 IT Support
At Bluecube, we offer round-the-clock IT Support. You can always reach out to us with any IT problems or queries. This includes 24 hours a day, 7 days a week. We offer a call-out service where our team will visit your premises to provide the needed IT solution. As well as by phone and via our exclusive service portal Lighthouse. IT Support needs to be 24/7 because IT doesn't sleep.
24/7 remote monitoring of clients' IT infrastructure

Service desk always available to answer questions and resolve IT issues

Technical remote and on-site support

Field Engineering
Managed IT Support
Even in the same industry, every business is different. That is why IT Support should be tailored to your company's specific needs. We will help create or adapt your IT infrastructure to optimise how you operate. Our team will do this based on how your company works and what is important to your team and brand. At Bluecube, we focus on a support service that is bespoke to you. Which is why our performance metrics show we're in the top 5% of UK Managed Service Providers.
User Account Management
Network Operations Centre (NOC)
Security Operations Centre (SOC)
Cloud provision and management
Security Management
At Bluecube, we want to provide security for every aspect of your business, not only your online presence. This is why we provide your company with your own engagement manager. We will learn about your organisation and the way your team operates. This way we can provide bespoke cybersecurity services that fulfil the exact requirements of your business.
Backup
Patching
Anti-Virus
Disaster Recovery
Looking for a reliable, purpose-built IT infrastructure?
Our design, build, and project management services will provide you with a robust, reliable and secure IT infrastructure in Boston, Chicago or New York – that's fit for purpose.
We'll sort out all your IT infrastructure troubles.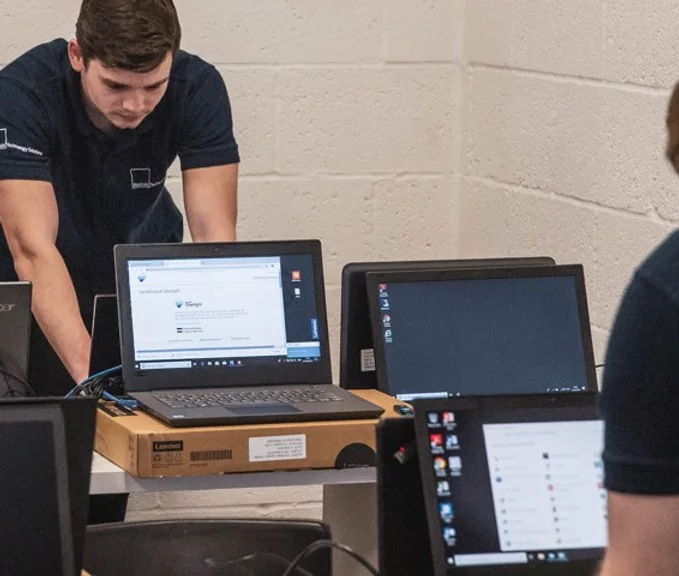 Looking for the perfect cloud solution?
As a Tier 1 Microsoft Partner and Cloud Service Provider, we will deliver a cost-saving subscription and cloud management solution designed for you, with the right subscriptions and security configuration.
We'll provide you with the right cloud solution.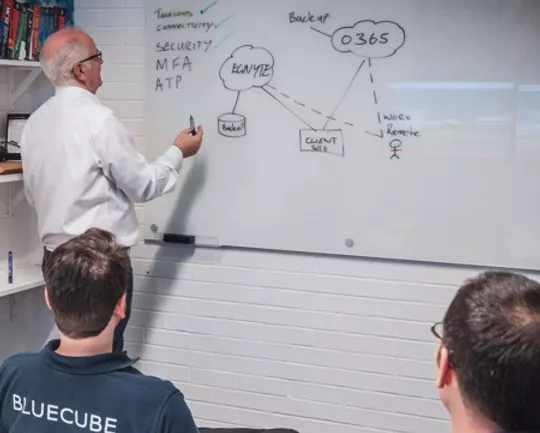 Based in the US? Get in Touch