Is your IT working as it should?
Are you experiencing IT issues? Is your IT system aging, frustratingly slow, unreliable, affecting productivity or not quite fit for purpose? If this sounds familiar and people are complaining we are here to help you. We are here to make your lives easier, offering advice so that the right decisions are made for your business.
We put you first
Our mission is to deliver a better service than you've ever experienced before. All our energy goes into our client relationships. It is all about partnership, openness and taking responsibility. About putting our clients first, every single day.
We're always here
24 hours a day, 7 days a week, year-round. 24/7 IT support whenever and wherever you need it: on the phone, in person, and via Lighthouse – our service portal. We deliver IT that works for you and continues to work for you.
We help you innovate
We look at where you are, where you'd like to be, and then make recommendations, and plan for the future. We invest time and energy in thinking about your strategy and how we can help you innovate.
We keep you safe
We are experts in cyber security and can design and build your infrastructure to be secure, and then manage, maintain, monitor and keep your network up-to-date. Our smart back-up services provide added resilience, keeping your business and your data safe.
Our Managed IT Service Approach
We deliver round-the-clock operational and support services. Plus, a portfolio of infrastructure including asset management, IT security and cloud management services to keep your IT system working as it should. We're here for you – wherever and whenever you need us.
24/7 IT Support
Your support team, whether a simple query or an issue that needs solving. No job is too big or small for our IT Engineer Team.
24/7 Service Desk
Problem Management
Field Engineering
True staff Engagement
Infrastructure Management
Your operational team, taking care of all your system and administrative needs. We manage your users, monitor your network, and look after your infrastructure.
User Account Management
Network Operations Centre (NOC)
Security Operations Centre (SOC)
Cloud provision and management
Security Management
Your protection team, making sure your network is up to date, secure and protected, and if the worst happens, can help you recover easily and without loss.
Backup
Patching
Anti-Virus
Disaster Recovery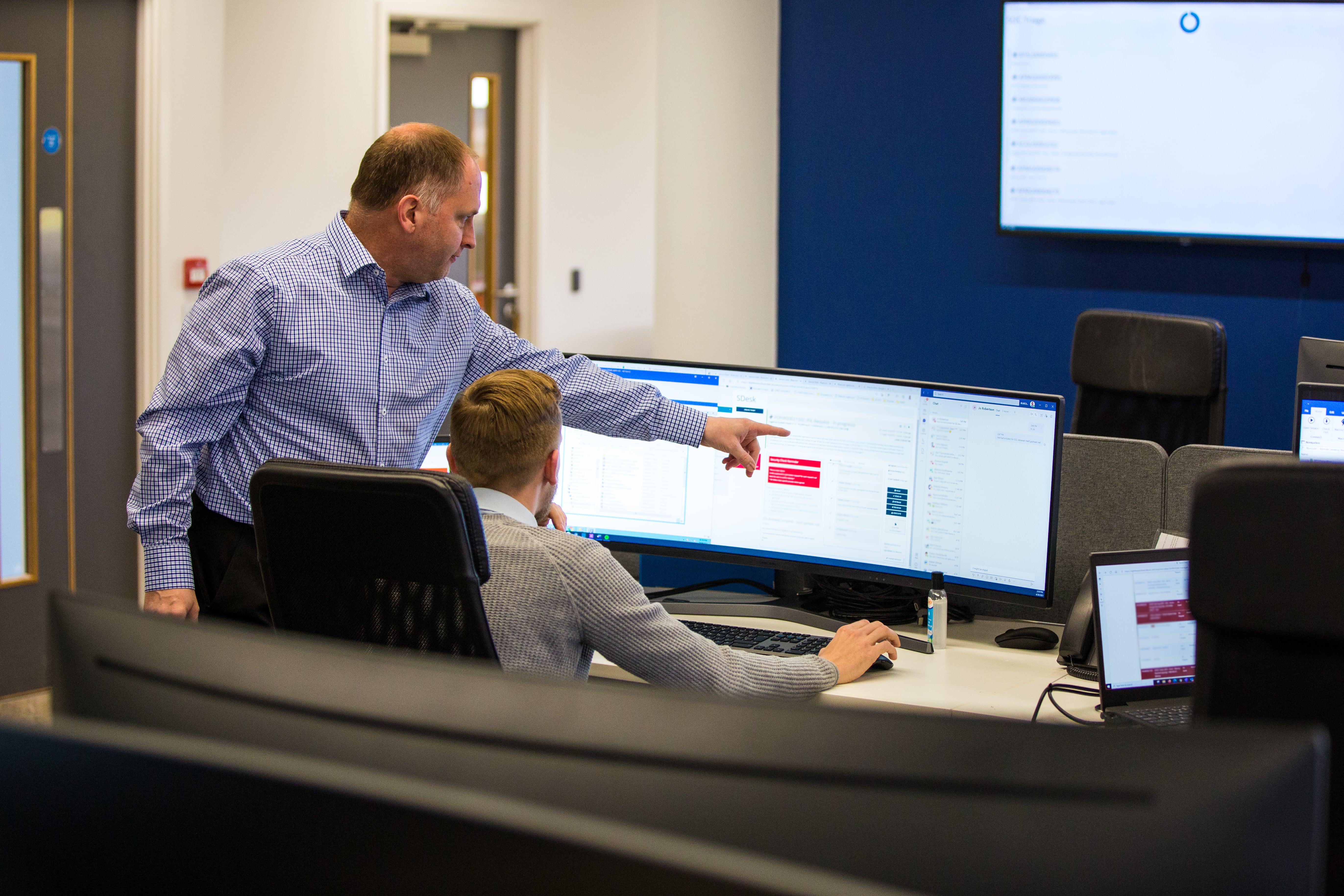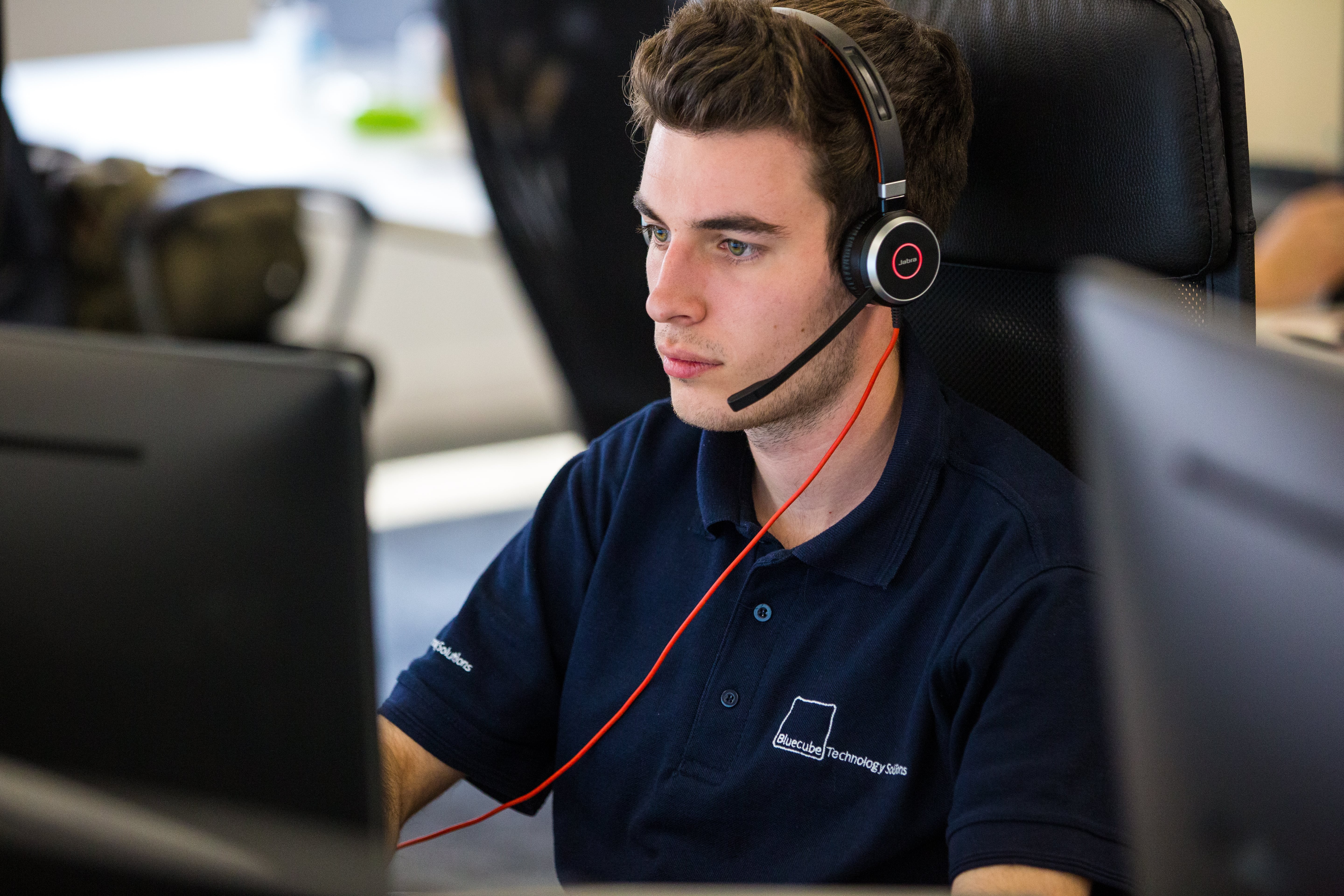 Our IT Infrastructure Approach
Our design, build, and project management services provide you with a robust, reliable and secure IT infrastructure – that's fit for purpose. This could be based on Azure, Private Cloud, Public cloud, Local Servers, or a combination of all of these technologies and approaches. ​​
Design
We're your thorough design team. We'll design a 'solution-agnostic' IT ecosystem that is perfect for your organisation.
Our infrastructure as a service is never off-the-shelf, we create an IT infrastructure that meets your needs today and well into the future. Whether that is public cloud, desktop cloud, or on-premise. Sometimes, a blend of all three.
As part of the project planning process, we produce a scope of work that looks at every detail, including the applications you use, your data requirements, users, your growth plans, and much more.
Build
We're your expert infrastructure build team. We'll build a robust, reliable, resilient, and highly available IT system that works the way you've always wanted it to.
We project manage every detail from start to go-live. Works include the technical build, configuration, testing, security, patch management, anti-virus and system monitoring.
We also work on policy documentation, including data retention, staff and system monitoring policies.
Deliver
We're your experienced delivery team. We'll manage the roll out, migration, staff engagement, and the go-live process.
We take care of your people at every step, making sure they are onboard, engaged and get all the onsite training and support they need.
Our process-driven approach to migration services, means we can move you over to a hosted cloud solution quickly with the least disruption, often working weekends to get you up and running.
Is your IT Infrastructure fit for purpose?
Our design, build, and project management services provide you with a robust, reliable and secure IT infrastructure – that's fit for purpose. We are here to support you, 24 hours a day, 365 days a year